Three chesse rissoto & hop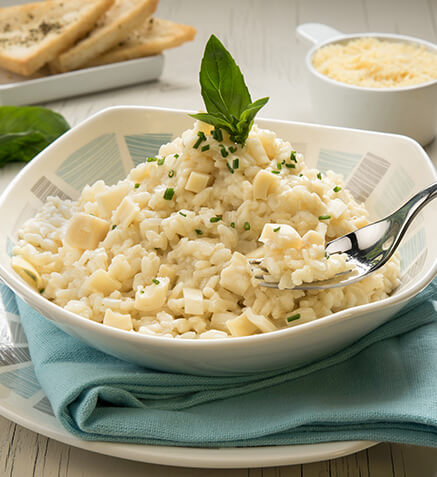 4 portions
Ingredients
1 1/2 cups de Risotto rice
4 cups de Chicken stew
1/2 unidad de Red onion
1/2 cup de Hearts of palm
1/2 cup de cream
1 cda. de butter
1/2 cup de Gruyere chesse rallado
1/2 cup de Mozzarella chesse rallado
1/4 cup de Parmesan chesse rallado
1/2 cup de White wine
Preparation
In a saucepan melt butter over low heat, add the onions and saute. Add rice and stir.
Add white wine and chicken broth, one cup at a time. Repeat until all the broth has been used.
Mix the cream with the cheeses, add to the rice once ready.
Add the hearts of palm, mix and serve. Garnish with chopped chives.