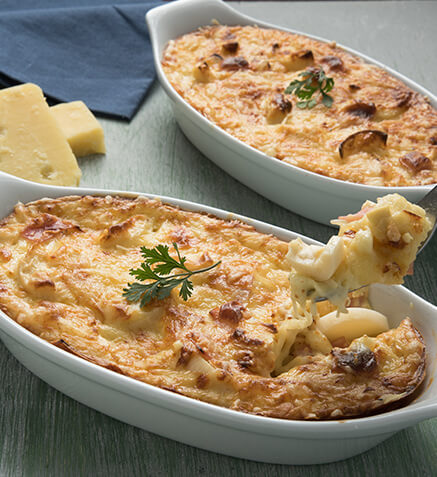 6 portions
Ingredients
1 de Garlic clove
2 cup de Salad cup hearts of palm
4 tbsp de Wheat folur
2 unit de Egg
2 slices de Fritz Ham
2 cup de Milk
3 tbsp de Butter
1 pinch de Nutmeg
1/2 cup de Gruyere chesse
1 pinch de Salt
1 pinch de Pepper
Preparation
Melt the butter over low heat in a pan, add the flour slowly.
Remove from heat, add salt and pepper, add nutmeg and chopped garlic. Let cool.
Add ham and eggs.
In a baking dish place the HOP moistened, cover with the mixture and sprinkle the grated cheese.
Bake at 180º C for approximately 30 minutes.