ARTICHOKE
The artichoke is a vegetable of exquisite flavor.
It is believed that it began to be used as food in Egypt and that, little by little, it spread around the whole world. This food contains different vitamins and minerals that will have a beneficial result in your body.

We present some of its main nutritional benefits:
BALANCE YOUR VITAL FUNCTIONS
The artichoke contains more than 400 milligrams of potassium, an essential mineral of a healthy diet and helps to maintain the proper heart rate, good muscle and nervous function.
HELPS DIGESTIVE FUNCTIONS
Its bitter taste stimulates the appetite and intestinal movements, facilitating the digestion of food. In turn, it has diuretic and laxative effects that help eliminate waste from the body. It also decreases abdominal pain in case of having suffered strains and also relieves heartburn.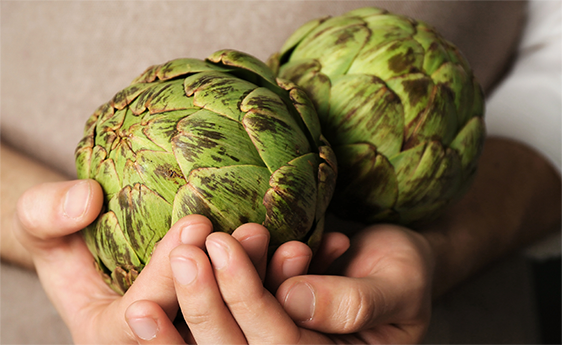 CHOLESTEROL LEVELS
The artichoke contains no fat, but provides vegetal sterols, a natural compound that helps maintain the absorption of cholesterol in the intestine. It also helps to fight excess triglycerides in the body.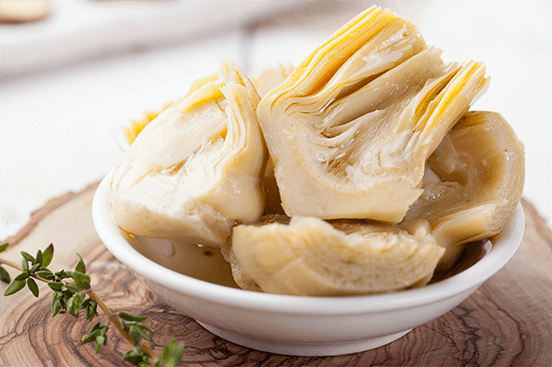 PROTECTS THE LIVER
Its content of cynarin and luteolin creates a protective effect on the liver, improving liver function and regenerating damaged liver tissue. While it is choleretic, that is, stimulates the production of bile by the gallbladder.
KEEP YOUR BODY HEALTHY
The artichoke provides 25% of the vitamin C content you need daily. This substance, in addition to producing an antioxidant effect, contributes collagen to the body, which helps wound healing. It also promotes the absorption of iron, a mineral that strengthens the body against diseases.
CAUSES AN ANTIOXIDANT EFFECT
The artichoke also contains quercetin and Rutin, two antioxidants that prevent premature aging, protect the body from the appearance of cancer cells and prevent heart disease. They also have an anti-allergic and anti-inflammatory function.

The nutritional qualities of the artichoke have proven to help in the treatment of some diseases such as: anemia, diabetes and gallstones, among others. It also promotes appetite, while helping to properly dispose of waste.
Take advantage of the benefits of this food and delight your family with its exquisite flavor. Remember to include it in your meals as part of a complete and balanced diet.